Intertext team
All our translators and interpreters are university-educated language and communications experts with several years of experience. Intertext is owned by the team and most of us have been part of Intertext since the company was established in 1993, so there is a personal involvement in and commitment to our work. We also employ a team of selected long-term partners both in Finland and abroad, all of whom we know personally.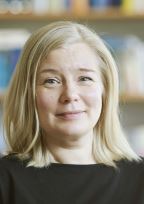 Heidi Hietaniemi
Heidi is our first point of contact with customers and manages and co-ordinates workflow as well as translating between Finnish and English herself. Heidi has an MA in translation, communications and media culture and has previously studied business and administration and worked as a Sales Secretary and Personnel Co-ordinator. Heidi spends her spare time on jogging paths and is even thinking of returning to her yoga path.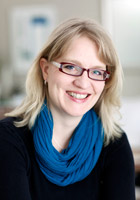 Saana Ala-Antti
Saana has experience of translating and conference interpreting since 1997. She translates from English, Swedish and Danish into Finnish. She has an MA degree with studies in translation and interpreting, communication and modern literature. Her hobbies include tennis and gardening.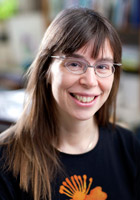 Pia von Essen
Pia has worked as an interpreter and translator for over 15 years. She has an MA in translation (English and Swedish) and interpreting, linguistics and speech communication. Pia has also taught interpreting and works as a speech-to-text interpreter for the hard of hearing. Pia commutes by bicycle and rides horses for exercise, trains in tai chi and dreams of taking up hang gliding again.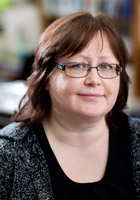 Tanja Ranta
Tanja translates from Swedish, Danish and Russian into Finnish. She has studied translation, communication, sociology and has recently taken university courses in archaeology. She relaxes by growing vegetables in her garden and visiting sites of historical ruins.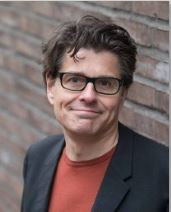 Jouni Sirén
Jouni has nearly 20 years of experience in translating from Swedish, Danish and German into Finnish and from Finnish into Swedish. Jouni has an MA in translation and has also studied Danish, Spanish, sociology and anthropology. Previously, he has even worked in the healthcare and restaurant sectors.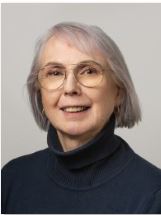 Elina Tuisku
Elina translates from English, Swedish and Danish into Finnish and from Finnish and Swedish into English. Elina has an MA degree in translation and has minored in IT. She has also worked in technical documentation and localisation and is an expert in the ISO quality system.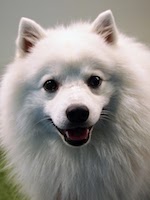 Mikko
Japanese spitz Mikko welcomes visitors to the office and helps the team reduce their stress levels by giving affection. Mikko's hobby is nosework and his working language is Finnish.